A website for a one day 'Steampunk' event in downtown Toronto pulls out all the stops with a creative, colourful 19th century carnival-inspired theme.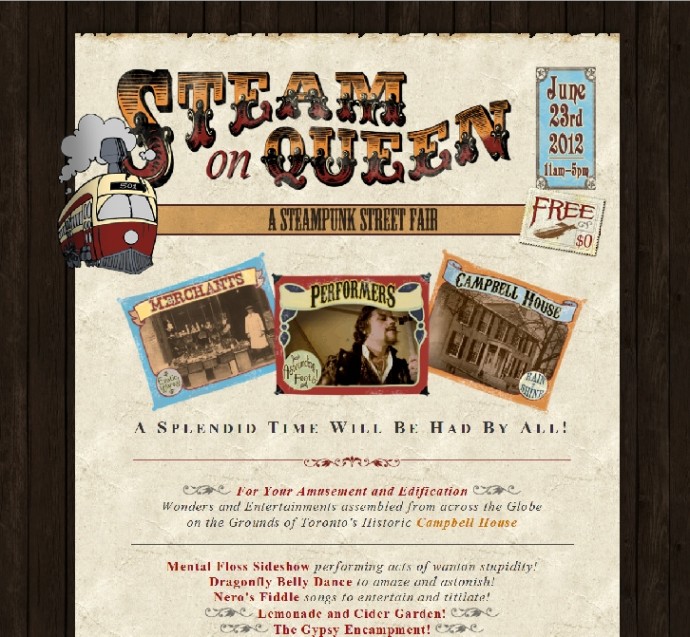 This CSS-based site was a lot of fun to create. Using colourful Victorian carnival posters and sideshow banners as design elements, the front page superimposes angled frames over animated GIFs that mimic early film reels for a unique effect.
The interior of the site continues with the vintage poster design, combining simple but striking typographical effects with Victorian flourishes.