I have been designing and producing posters, programs and season brochures for this local community choir on and off for over 15 years. Each season presents new opportunities and new challenges.
The choir performs two to three concerts per year, each requiring a unique poster and concert program. The design work is always a joy since I can let loose my creative side while expressing the unique musical theme of each performance.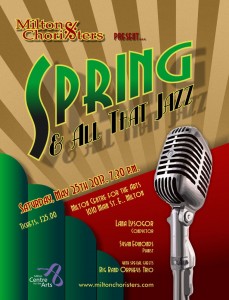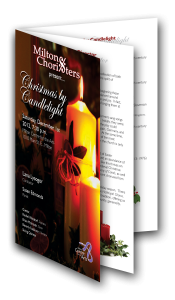 The program interior is often a challenge because of the need to incorporate and sometimes even design display ads for sponsors. All materials need to be carefully reviewed and proofread by multiple parties, and production must adhere to strict scheduling and budgetary restraints.
I also recently designed a display ad for the choir to be included in the 2013-14 Season Brochure for the Milton Centre for the Arts.