The Hamilton Branch of the United Empire Loyalists' Association needed a major overhaul of their website in order to draw new, younger members, and to share information on their Loyalist ancestors.
The first order of business was to completely redesign the look and feel of the website. Two elements would be key: the colors and stripes of the 'Loyalist' flag, and the image of Hamilton's Loyalist monument. Using these as the basis for the header graphic and the color palette immediately gives visitors a feel for the history and tradition of the organization, all within a modern, functional design.
In terms of site structure, I streamlined and organized the existing content into three main areas: About ('Who we are'), Activities ('What we do'), and History ('Our Loyalist past'), with each area clearly accessible from both the front page and the menu bar.
Some of the many features included in this site: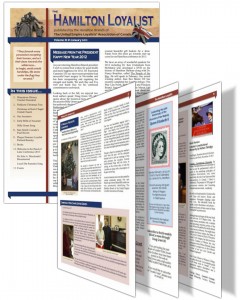 a front page photo and text slider with links to the main areas of interest on the website.
a calendar of events for both the local branch and other local heritage groups, complete with maps and accessible by the organization's executive for quick and easy additions.
a News section with featured articles from the newsletter.
a searchable and browsable database of Loyalist profiles, culled from articles published in the Branch's newsletter.
membership forms, soon to be integrated with a PayPal payment solution for automatic renewals.
a contact form where users can reach individual members of the board (genealogist, membership secretary, etc.)
These efforts have already resulted in new memberships and increased traffic for the website. Next steps will include adding a PayPal payment solution for membership dues, and improving the usability of the Loyalist profile database.
In addition to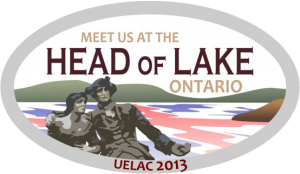 the website overhaul, I recently updated and re-designed the Branch newsletter, adding far more colour and visual interest.
I was also contracted to design the logo for the Branch's upcoming Dominion Conference.